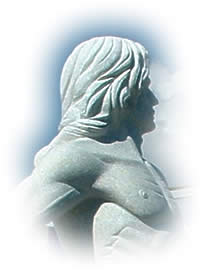 Granite is a source of inspiration to architects and designers, especially when they wish to imbue their work with natural beauty, infuse it with a range of hues or subtley different textures and, last but not least, durability.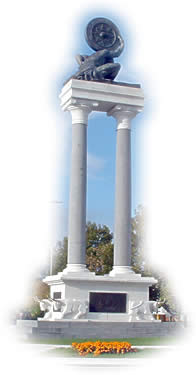 It is thanks to granite's hardness that it is so versatile. Our master craftsmen have dedicated their artistic and professional lives to applying, with hammer and chisel, the knowledge passed down through the ages to shaping the stone with unbelievable precision.
Quintana de la Serena, like other towns of Extramadura dedicated to the extraction of stone, enjoys a well-deserved prestige among the local people, many of whom have given their talents to the ancient art of 'stone cutting', which is so much a part of humankind's history.
GRANITOS GÓMEZ CACERES, S.L. is a family business based in Quintana de la Serena with a long history in the extraction and transformation of granite, and has accumulated the experience of three generations and more than thirty years as a commercial enterprise. Throughout this period it has been at the forefront of technological developments, incorporating new techniques when this makes the product more accesible. At the same time it recognizes that what gives each work its own character and stamp of individuality is not the use of technology but the work of the craftsman – and this is irreplaceable.
GRANITOS GÓMEZ CACERES, S.L. is acknowledged by clients and competitors alike as a company well prepared to take on complex and unique challenges at home or abroad. Its operations are well consolidated in Europe and it is now in a position to undertake, together with the American people, projects of a singular nature and their diffusion in the United States.